JBN is glad to announce our next breakfast and business networking event. We have scheduled what looks to be one of our best events yet. This is a great way to expand your business network, meet new acquaintances, share business cards, information and friendship.
Join our elite group of top business leaders and executive professionals and meet and great long islands top business leaders and executives from across all business industries.
Business Industries include:
Finance, Real Estate, Technology and Startups, Media and Advertising, Fashion and Beauty, Wholesale and Retail, Healthcare, Business and Professional Services, and more.

Enjoy our featured Guest Speaker.
FEATURING:  Mr. Scott Burman President Engel Burman Construction, The Engel Burman Group, Partner.
Presentation Title:
Building A Great Company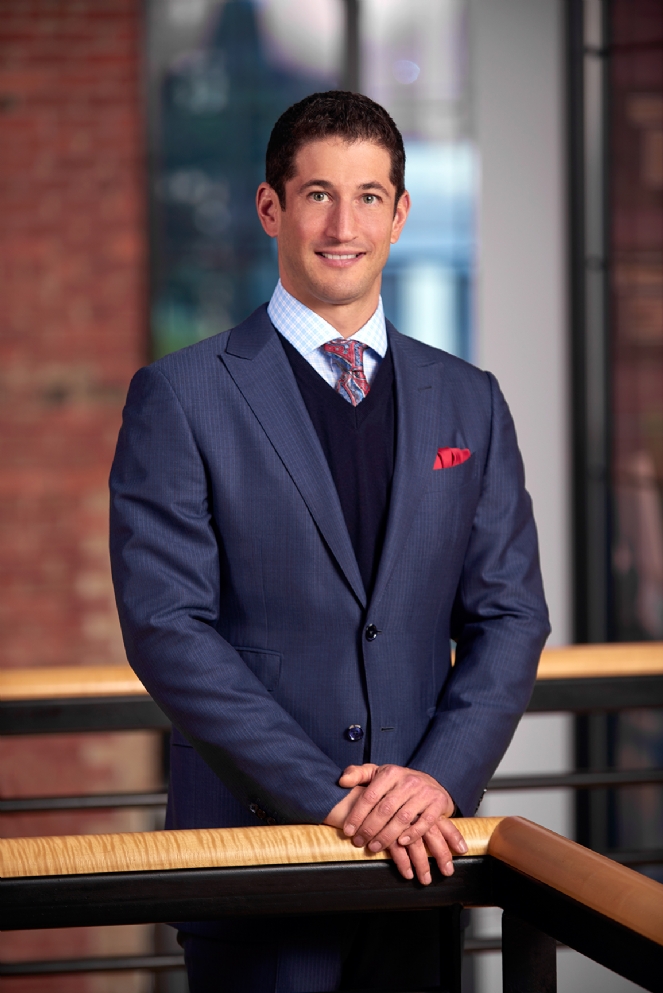 Guest speaker 
Mr. Scott Burman President of Engel Burman Construction
Since 2001, Scott has built his career and reputation in the real estate industry as a property owner, developer and investor at The Engel Burman Group, where he leverages his extensive professional experience overseeing various aspects
of business management, development and operations.
Scott presides as President of Engel Burman Construction, managing a team of over 80 employees over multiple construction projects and a robust construction pipeline with a total aggregate project cost in excess of a Five Hundred Million Dollars ($500,000,000.00) in construction trades.
During his tenure at this post, he designed and implemented a corporate restructuring to allow for and expedite the company's growth into a variety of business sectors; including the rapid expansion of The Bristal Assisted Living chain, a surge in The Seasons active senior lifestyle communities, the company's entrance into the drug rehabilitation and research sector and other residential and mixed-use projects on Engel Burman's horizon.
Throughout his career, Scott has extensively negotiated the purchase, sale and leasing of commercial properties. He has also structured complicated real estate development deals for assisted living and multifamily residential projects across New York and New Jersey. Scott has a keen understanding of property finance, closing a wide array of real estate funding transactions for hundreds of millions of dollars.
Scott has a unique eye for project concepts and planning, and an innate sense of the real estate development process and its many intricacies. He has worked with municipalities and government agencies throughout the region, and established a successful track record for obtaining difficult land use approvals and property entitlements, yielding real tangible results in the form of brick and mortar buildings.
Scott was a founding Partner of Paramount Realty USA, a real estate auction company headquartered in Manhattan, which represents real estate owners and developers in the accelerated marketing and sale of all types of real estate via auction.
In 2018, Scott was appointed to the Long Island Power Authority and PSEG Long Island's Community Advisory Board. In 2017, Scott was appointed to the Board of Trustees for the Long Island Children's Museum. Scott is a past President of the Long Island Real Estate Group and remains an active member of LIREG executive board. He sits on The Association for a Better Long Island's Associate Board. He is the recipient of the Long Island Business News' 2010 Award for "Rising Star in Commercial Development," and was a member of their "40 under 40" class of 2011.
Scott received Bachelor of Science degrees in both Finance and Marketing from the New York University Stern School of Business.
Scott resides in The Village of Lloyd Harbor, NY with his wife, Bianca and their three children: Isla, Brent and Page as well as their five dogs. He has a passion for fitness, competes in national and international endurance racing events and is a top local triathlon finisher.

Tuesday July 24 , 8:00-9:30 A.M. - Reservations are required.

Hosted at Rubie Corporate Plaza, 400 Broad Hollow Road, Melville, NY 11747

Business Networking, Mentoring Sessions and Social Opportunities 
This upcoming JBN event looks to be one of our most popular ones yet. There are only 100 spots available, & Selling out fast! Only once you RSVP will your spot be reserved.  
Log onto www.Melvillechabad.com/JBN for more information and to reserve.
---
The JBN Business Breakfast and Networking Event Includes the Following
Shmoozerama:

Socialize and grow your professional network in a casual setting

Meet & Greet, Network and Shmooz with CEOs and business executives from across Long Island and expand your business. 

Expert Guest Speaker:

New ideas and effective strategies are vital to your business. Be the first to get them from a top business expert, sharing forward-thinking business perspectives and fresh approaches that you can use to get result right now.

Industries Round Table:

Meet for a small group mentoring session with a leading CEO in your industry. Roundtables are an intimate forum with prominent business leaders, followed by an intimate Q&A discussion led by the speaker.
Click Here
to view pictures & video of previous events.
Do to high demand this event is by RSVP only, There are only 100 spots available, & Selling out fast!
Please
RSVP
today to ensure a reserved spot.   
A great way to meet and greet local area business professionals.
---
Event:
 


At Rubie Corporate Plaza,
400 Broad Hollow Road
Melville, NY 11747

 

Tuesday July 24,


8:00-9:30 am


Delicious Breakfast,


Couvert:


$40 Early Bird


JBN

Members Free


RSVP a must